Our Team
Meet the Helios Capital Ventures Team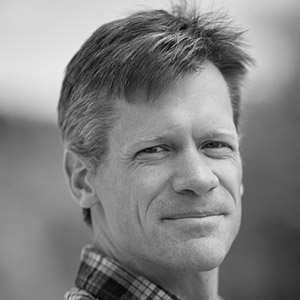 Terry Kellogg
Managing Director
For more than two decades, Terry has worked and studied at the intersection of business and the environment. His focus areas have included forestry, mining, renewable energy and sustainable business practices writ large at both the Timberland Company and 1% for the Planet. As Director of Environmental Stewardship at Timberland, Terry reduced the company's carbon footprint, adopted widespread use of water-based adhesives, and launched programs in green building and organic cotton. He also created systems for rating and managing the impact of materials, products and suppliers, initiatives that placed Timberland at the forefront of the field. As CEO of Patagonia's 1% for the Planet, Terry grew the organization from a concept with 92 members to a global network with 1400 companies in 44 nations that funneled in excess of $100MM USD to environmental causes. At Helios, Terry is intent on finding opportunities that will reshape industries, sustain planetary health, and offer outsized returns to investors.
Terry was born in and feels fortunate to call Vermont home although he's lived nearly half his life overseas and out of state. He has a BA in Economics from Middlebury College and an MBA and a Master of Environmental Management from Yale University. He serves on the Board of the Green Mountain Valley School and the Advisory Board of the Trust for Public Land. Terry is attached to all kinds of sports that mix endurance and adrenaline from back-country skiing to windsurfing.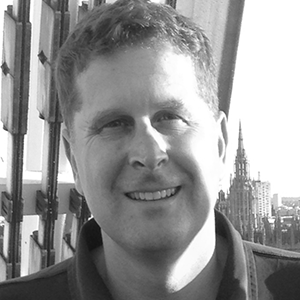 Tim Kirkwood
Managing Director
Tim began his career in global investment banking at Wasserstein Perella in New York & Hong Kong then joined San Francisco-based SPO Partners in Bangkok to lead their Asian investment strategy. Tim then joined Deutsche Bank as a Director in their Global Credit Products group sourcing distressed Asian Asset sales which led to a position as the Head of International Corporate Banking at Shinsei Bank in Tokyo. After Shinsei's IPO, Tim established an Asset-backed lending platform with Bear Stearns in Tokyo from 2005-2011 where in excess of $3B was funded. The JV as a success right up until Bear became extinct.
In 2011, Tim and Family moved to Phuket Thailand, where he established The Kirkwood Family Office which focuses on investments related to his Pennsylvania Family's holdings in Oil & Gas, Hospitality and Golf. After two very enjoyable years in Phuket, Tim moved to Aspen where he established his own family office, Shawnee Western LLC, to make investments in early-stage companies across multiple industries including Women's swimwear, Insurance, Solar Tec and intra-day trading.
In 2016, Tim and Terry, having discovered many areas of mutual interests, started investing their own capital together and subsequently formed Helios Capital Ventures to fully capitalize on their unique resources and relationships. At Helios, Tim pays close attention to sourcing and structuring deals with a high likelihood of returning multiples to our investors and identifying investors who bring expertise to the mix.
Tim was born in Thailand, was educated at Marlborough College in England, Kyoto University in Japan and then at UT Austin, Texas. Tim currently resides in England with his wife, Julie, close to where his 5 children are in school. Tim is a member of YPO; formerly the Membership Officer for the Aspen Chapter and currently trying to talk his way into YPO London.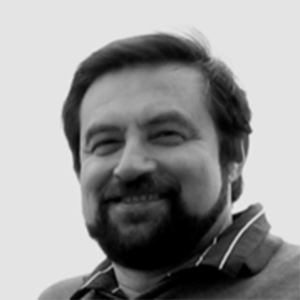 Dr. Sam Kogan
Partner
Dr. Kogan has more than 35 years of experience in research & development and innovation. He has also spent many years on both the investment and start-up side of venture capital. Kogan has been a strategic adviser to a number of VC and PE funds, including Northwater Capital, Launch Capital, GEN3 Capital, Lakebridge Capital, and Elliott Group. Dr. Kogan has played instrumental roles in starting a number of companies including publicly traded Airgain, Inc.
Dr. Kogan has extensive experience in the field of energy storage, conversion, and generation. As a founder and CEO of the technology development and consulting firm Gen5 Group, Dr. Kogan led the company's work with a number of leading industrial companies like GE, Nippon Chemi-Con, Toshiba, Electrolux, DeNora, Arkema, and others. He has served on the Board of Directors or Advisory Boards of several start-up companies active in energy storage and generation like RedWave Energy, K-9, MTPV, and Liquid Piston. Dr. Kogan has led the later company's independent development of a novel technology for super capacitors and later founded Powemers, Inc., the leading innovator, designer, and supplier of advanced energy device electrodes and electrochemical coating solutions.
Dr. Kogan is a recognized thought leader in the areas of innovation, material science, sustainability, and intellectual properties. Dr. Kogan leads Gen5 work and methodology development in Sustainability and he has led a multiyear Sustainability program at Industrial Research Interchange (formerly Industrial Research Institute, a membership organization with hundreds of global members in private sector companies and federally funded laboratories). He frequently speaks at conferences around the world and gives regular lectures at Harvard Business School, Stern Business School at NYU, and Fuqua Business School at Duke University. He is the author of over 20 patents and 70 published articles.
Dr. Kogan has a Ph.D. in Material Science from the Institute of Macromolecular Science, Leningrad, Russia, and an M.S., cum laude, in Applied Physics from Polytechnic University in Leningrad, Russia. He is a Black Belt Six-Sigma Specialist.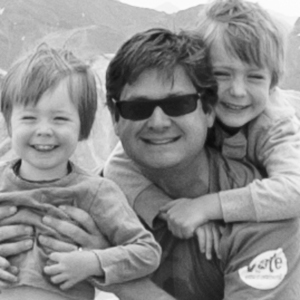 Jesse Johnson
Managing Director
Jesse's work has focused on early-stage investing and entrepreneurship at the intersection of business and the environment. He founded Q Collection, a leading sustainable design firm, the Telluride Venture Accelerator (TVA), and has been active helping to support and grow entrepreneurship in and around SW Colorado.
Jesse has invested in over 200 early-stage companies – either directly or through YX Capital, a dedicated early-stage family office fund he runs that is focused on cleantech companies. He served on the board of two companies sold to a Fortune 50 company. He also was a founding general partner for the Telluride Venture Fund (TVF).  Before he saw the green light, Jesse was a Vice President for Jardine Fleming / Robert Fleming, helping institutions such as Fidelity, Tiger, and Soros invest in companies in Asia and South Asia.
Jesse lives with his wife and two boys in Telluride, CO. He has a B.A. from Princeton University and an MBA and a Masters of Environmental Management from Yale University. He serves or has served on the boards of organizations such as Rockefeller Philanthropy Advisors, Johnson Family Foundation, Telluride Foundation, 1% for the Planet, Yale's Center for Business and the Environment, and Harvard's Center for Health and the Global Environment.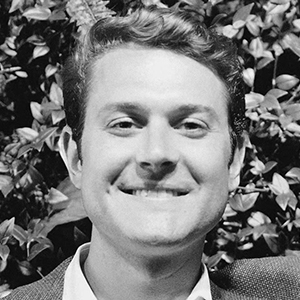 Reid Jacoby
Associate
Reid started his career as an analyst in the J.P. Morgan Private Bank's Ultra High Net Worth group in Los Angeles.
Reid then joined the Global Investment Banking division of RBC Capital Markets in New York, where he focused on mergers and acquisitions as well as equity and debt financings within the technology and business services sectors. 
After RBC, Reid was an investor at Flexis Capital, a private equity firm that seeks investments in media, communications and business services across North America and Europe.  In 2019, he moved to England in order to pursue an MBA at London Business School.
Reid was born in Michigan and received a BBA from the University of Michigan's Ross School of Business with a concentration in Finance.  He is a member of the Ambassador Council at the International Crisis Group, a leading independent organization committed to preventing and resolving deadly conflict.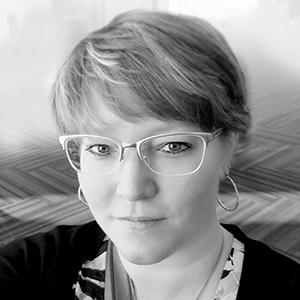 Jamie Weigt
Administrator
Jamie started her career in commercial printing, and once worked in a large multi-story newspaper pressroom where she actually got to yell "Stop the presses!" when word came down from the editors that a major world leader had passed away at press time. 
After receiving a Paralegal degree she worked for some of the largest law firms in Minneapolis, Minnesota, and then got her Bachelor's Degree in Ancient History and Fiction Writing for fun.  She finally decided she was done with the winters of the frozen north and made the move to sunny Clearwater, Florida, where she loves watching sunsets on the Gulf of Mexico while helping to keep Helios running smoothly.