Meet the Helios Climate Ventures Team.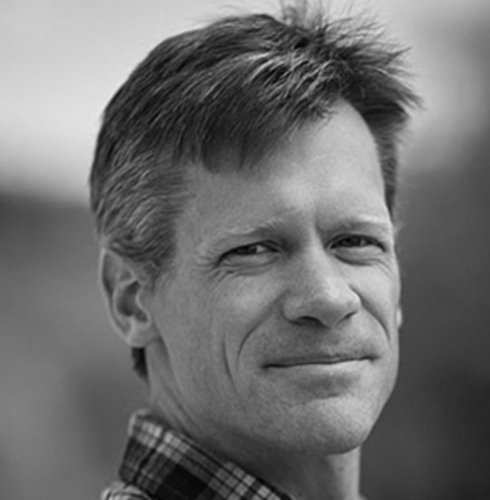 Terry Kellogg
Managing Director
Terry has worked, studied and invested at the intersection of business and environment for thirty years. His focus areas have included renewable energy, forestry, mining, and sustainable business practices writ large. The common threads through a multi-sectoral career are entrepreneurship, building, leveraging networks and mobilizing resources to impact positive environmental change.
At Green Mountain Energy, Terry analyzed new markets for the Nation's first renewable energy retailer. In 1999, he also facilitated British Petroleum's $100MM investment in the company. As Director of Environmental Stewardship at Timberland, Terry initiated early adoption of on-site solar and wind generation as well as some of the first corporate carbon credit transactions. As CEO of Patagonia's 1% for the Planet, Terry grew the organization from a concept with 92 members to a global network with 1400 companies in 44 nations that funneled in excess of $100MM USD to environmental causes.
At Helios, Terry is intent on finding opportunities that will reshape industries, sustain planetary health, and offer outsized returns to investors. He plays an active board role for several Helios investments including the solar technology company Solarlytics and the solid-state battery company Factorial.
Terry was born in and feels fortunate to call Vermont home although he's lived nearly half his life overseas and out of state. He has a BA in Economics from Middlebury College and an MBA and a Master of Environmental Management from Yale University. He has served on the Boards or Advisory Boards of the Green Mountain Valley School, the Trust for Public Land and the Northern Forest Center.
Terry also spends a fair bit of time outside doing things that mix endurance and adrenaline from back-country skiing to mountain biking and wing foiling.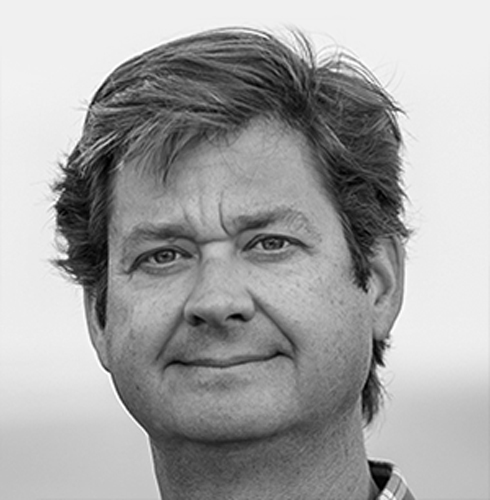 jesse Johnson
Managing Director
Jesse's work has focused on early-stage investing and entrepreneurship at the intersection of business and the environment. He founded Q Collection, a leading sustainable design firm, the Telluride Venture Accelerator (TVA), and has been active helping to support and grow entrepreneurship in and around SW Colorado.
Jesse has invested in over 200 early-stage companies – either directly or through YX Capital, a dedicated early-stage family office fund he runs that is focused on clean tech companies. He served on the board of two companies sold to a Fortune 50 company. He also was a founding general partner for the Telluride Venture Fund (TVF). Before he saw the green light, Jesse was a Vice President for Jardine Fleming /Robert Fleming, helping institutions such as Fidelity, Tiger, and Soros invest in companies in Asia and South Asia.
Jesse lives with his wife and two boys in Telluride, CO. He has a B.A. from Princeton University and an MBA and a Masters of Environmental Management from Yale University. He serves or has served on the boards of organizations such as Rockefeller Philanthropy Advisors, Johnson Family Foundation, Telluride Foundation, 1% for the Planet, Yale's Center for Business and the Environment, and Harvard's Center for Health and the Global Environment.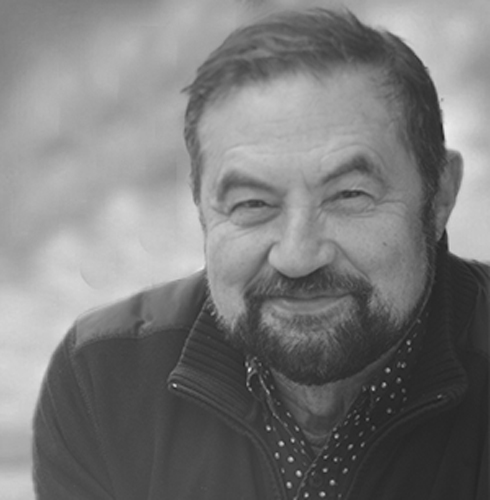 Dr. Sam Kogan
Managing Director
Dr. Kogan has more than 35 years of experience in research and; development and innovation. He has also spent many years on both the investment and start-up side of venture capital. Kogan has been a strategic adviser to a number of VC and PE funds, including Northwater Capital, Launch Capital, GEN3 Capital, Lakebridge Capital, and Elliott Group. Dr. Kogan has played instrumental roles in starting a number of companies including publicly traded Airgain, Inc.
Dr. Kogan has extensive experience in the field of energy storage, conversion, and generation. As a founder and CEO of the technology development and consulting firm Gen5 Group, Dr. Kogan led the company's work with a number of leading industrial companies like GE, Nippon Chemi-Con, Toshiba, Electrolux, DeNora, Arkema, and others. He has served on the Board of Directors or Advisory Boards of several start-up companies active in energy storage and generation like RedWave Energy, K-9, MTPV, and Liquid Piston. Dr. Kogan has led the later company's independent development of a novel technology for super capacitors and later founded Powemers, Inc., the leading innovator, designer, and supplier of advanced energy device electrodes and electrochemical coating solutions.
Dr. Kogan is a recognized thought leader in the areas of innovation, material science, sustainability, and intellectual properties. Dr. Kogan leads Gen5 work and methodology development in Sustainability and he has led a multiyear Sustainability program at Industrial Research Interchange (formerly Industrial Research Institute, a membership organization with hundreds of global members in private sector companies and federally funded laboratories). He frequently speaks at conferences around the world and gives regular lectures at Harvard Business School, Stern Business School at NYU, and Fuqua Business School at Duke University. He is the author of over 20 patents and 70 published articles.
Dr. Kogan has a Ph.D. in Material Science from the Institute of Macromolecular Science, Leningrad, Russia, and an M.S., cum laude, in Applied Physics from Polytechnic University in Leningrad, Russia. He is a Black Belt Six-Sigma Specialist.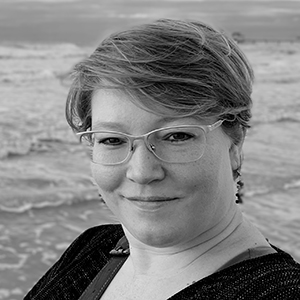 Jamie Weigt
Chief Admnistrator
Jamie Weigt prides herself on her passion for helping others achieve their goals and she is committed to making this world a better place with the Helios team.  She has a Paralegal degree and a Bachelor's in history and worked for some of the largest corporate law firms in Minneapolis for over a decade before Terry invited her to manage the behind-the-scenes administration of Helios in 2019.  
Jamie has always been interested in conservation, clean technology, and LGBTQIA+ advocacy, and believes that doing her part to help solve the social and climate problems facing humanity will not only lead to economic growth but also improve the quality of life for everyone.  
A native of the seasonally frozen Upper Midwest, Jamie now lives in Clearwater, Florida to take advantage of the abundant "solar energy" found along the Gulf beaches, and is getting involved with groups focused on coral reef restoration as well as manatee, sea turtle, and seabird conservation.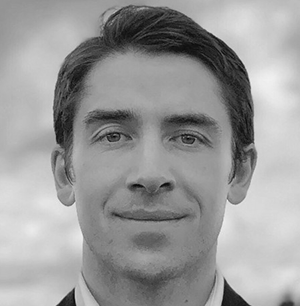 Josh Grehan
Principal
Josh Grehan brings a depth of operating experience in a range of industries. Most recently Josh helped grow Finch Therapeutics from 10 to over 200 people and raised over $300M in private and public financing including leading Finch's IPO. Before Finch he served in the Canadian Ministry of Foreign Affairs as a Special Assistant to Minister Dion. He has also worked for Bridgespan Consulting and KickStarter International.
Josh is originally from Lily Plain, Saskatchewan but now calls Washington, DC home. He was awarded a Davis Scholarship to attend Princeton University and later won the Sachs Scholarship to pursue a master's at the University of Oxford where he graduated with distinction. In his spare time he is a Big Brother and loves getting out on a bicycle, be it mountain, cyclocross, or road. He has served on several boards including Princeton University.